Diversity, Inclusion, Cultural Competency and Equity (DICCE) Committee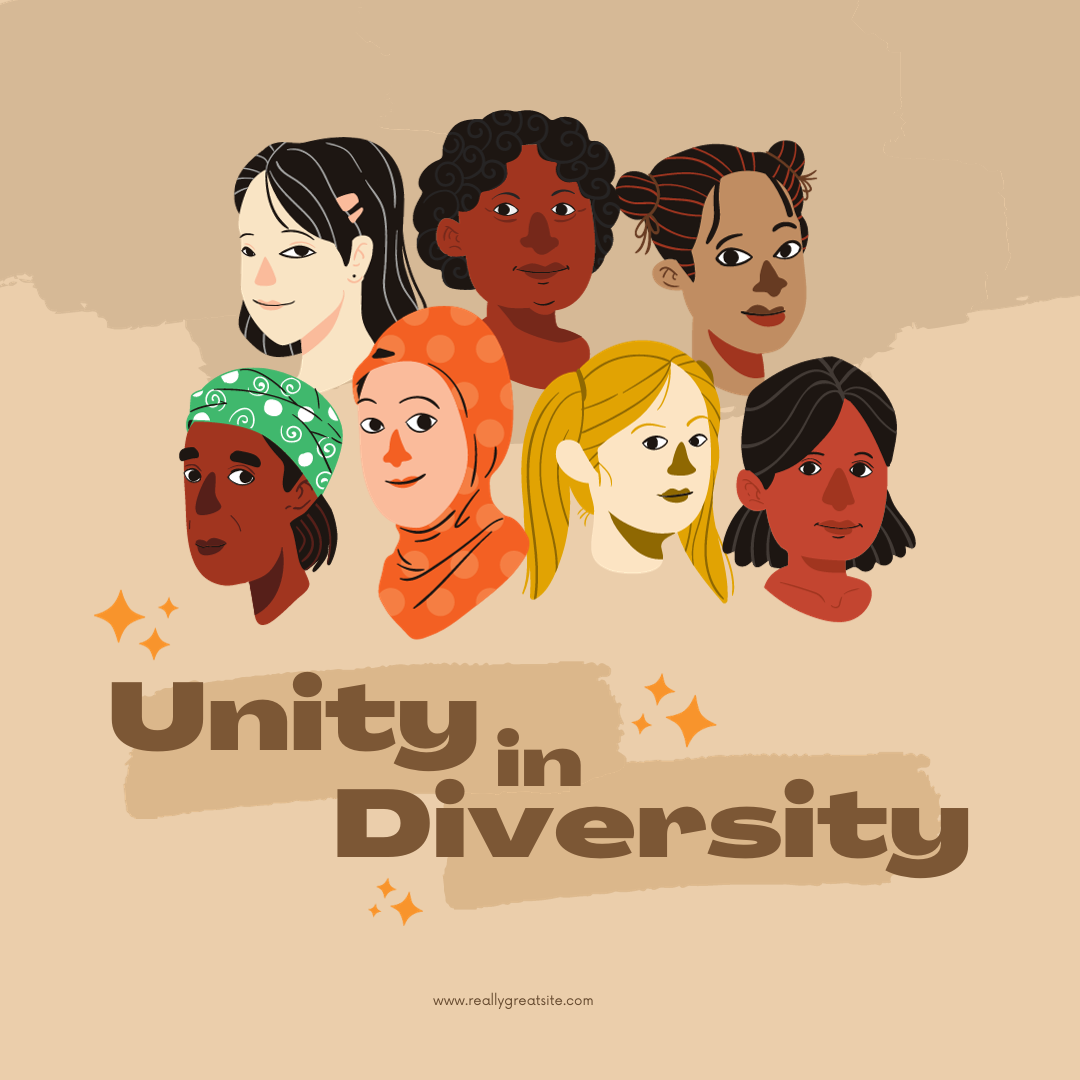 Mission:
To cultivate a supportive, welcoming, and respectful learning and working environment for all students, faculty, and staff, that is free of discrimination based on race, ethnicity, socioeconomic status, gender, religion, sexuality, gender identity or expression, political affiliation, disability, health status, national origin, religion, culture, refugee status, or other historically marginalized social identities.
---
Joining the DICCE Committee
We encourage students in the Program in Public Health to join the DICCE Committee! The DICCE Committee holds virtual meetings on the second Tuesday of each month at 4:00pm.
For those who are interested, please reach out to publichealth@stonybrookmedicine.edu for the virtual Zoom link.
---
Upcoming Events
Please save the date on March 5, 2024 for our upcoming Disability Awareness Event.
---
Recent Events
Earlier in 2023, the Program in Public Health and DICCE Committee held Aftershock, moderated by Professor Michele Bayley. Click here to view the Birth Justice Toolkit!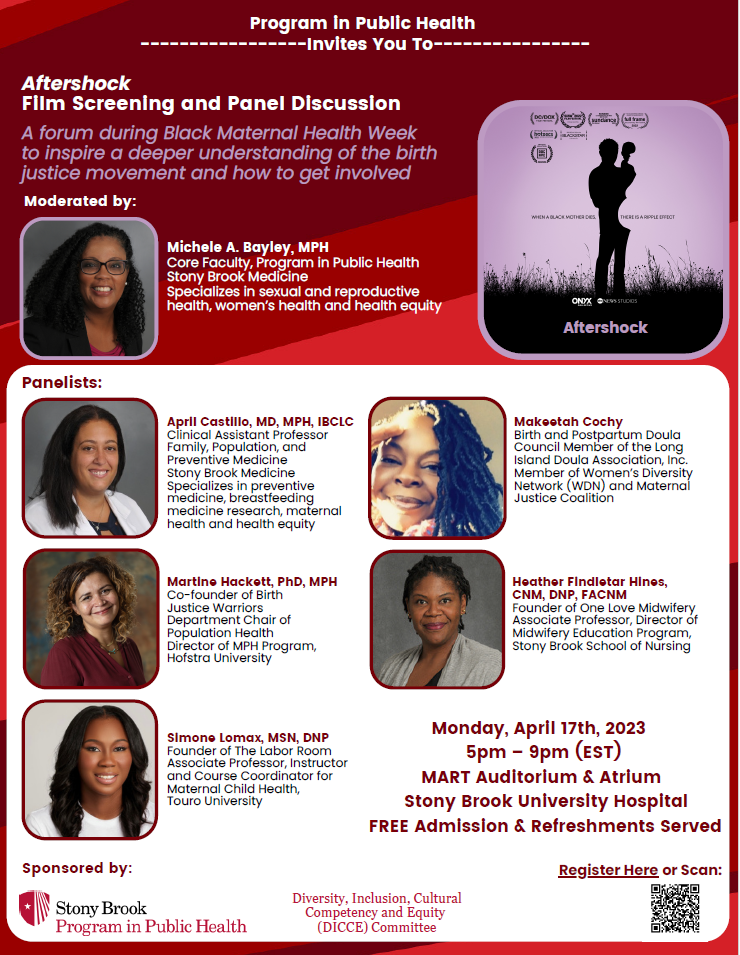 To see more past events, click here.