Faculty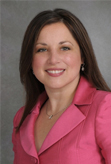 Dr. Lisa Benz Scott
Lisa Benz Scott, PhD is the director of the program in Public Health at Stony Brook University and is an Associate Dean in Health Sciences. She earned a Ph.D. from the Johns Hopkins University School of Hygiene and Public Health in the Department of Health Policy and Management's Division of Social and Behavioral Sciences in 2000. Her interests are in community based participatory research and gender/race ethnic disparities
https://publichealth.stonybrookmedicine.edu/faculty/LisaBenzScott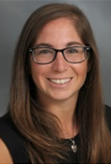 Leah Topek-Walker
Leah-Topek Walker, LCSW-R is a licensed clinical social worker in the state of New York. For the past 11 years she has been providing psychotherapy and behavioral interventions to individuals, couples, families and groups facing a variety of challenges. She graduated from Stony Brook University with a degree in social work in 2005; before that she studied liberal arts and creative writing at the New School for Social Research.​ She is a field education coordinator at the Stony Brook University School of Social Welfare.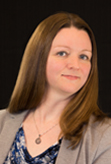 Jessica Koos
Jessica Koos, MLS is a Health Sciences Librarian with subject expertise in a variety of disciplines. She is the library liaison to the School of Medicine, the Program in Public Health and the Department of Biomedical Informatics at Stony Brook. Her research interests include information-seeking behavior, health sciences education, consumer health, open access and research data management.
https://guides.library.stonybrook.edu/profiles/jessica-koos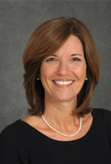 Carol Della Ratta
Carol Della Ratta, PhD, RN, CNE completed a Doctor of Philosophy degree at Adelphi University, a Master of Science degree at Stony Brook University, and a Bachelor of Science in Nursing degree at the College of New Rochelle. With 25 years of experience teaching in undergraduate basic, accelerated, and RN to BS programs, Dr. Della Ratta's most recent efforts focus on the implementation of active learning strategies such as on-site and distance team-based learning, and simulation experiences. She has participated in the design and piloting of an interprofessional simulation experience for senior nursing and medical students.Her research interests include new graduate nurses' transition to practice and preceptor development. Since 2007, Dr. Della Ratta has served as nurse resident facilitator at Stony Brook Medicine, Vizient/AACN Nurse Residency Program.
https://nursing.stonybrookmedicine.edu/DellaRatta_Carol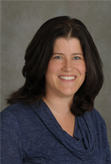 Amy Hammock
Amy Hammock, PhD is a Core Faculty Member of the Program in Public Health and an Assistant Professor in the School of Social Welfare. Her academic interests are prevention and response to intimate partner violence; youth development; community-level prevention programming; community-based participatory research; and qualitative research methods.
https://publichealth.stonybrookmedicine.edu/faculty/AmyHammock
Students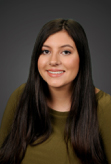 Gabriella Pandolfelli
Gabriella Pandolfelli has completed her first year as a Master's in Public Health Student concentrating in Health Policy and Management. She is the program coordinator for the Healthy Libraries Program.